Biometric passport production
In recent years, our Company has produced more than a hundred million cards, including one of Hungary's most modern document, the contactless electronic ID card containing a chip. Currently, our company personalises 50 different documents and sends them out by post, thus providing complete logistics services. Our references also include the personalisation of the Hungarian biometric passport. Our Printing Company has the technological and professional background necessary for visa and biometric passport production, including intaglio printing technology and cutting-edge printing and sewing machines. Our Printing Company produces passport booklets with security features complying with the ICAO 9303 standard, but offers a number of non-compulsory security features as well.
Applied security features
positioned, shaded paper with watermarks, security fibres and particles, chemical protection

security graphics (randomly dashed line width, guilloche systems, micro writing, relief-like print)
intaglio and offset printing

Jura IPI™ – Invisible Personal Information, ICI™ – Invisible Constant Information

security stitching thread and sewing method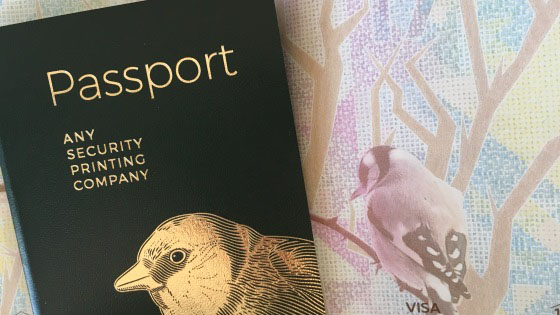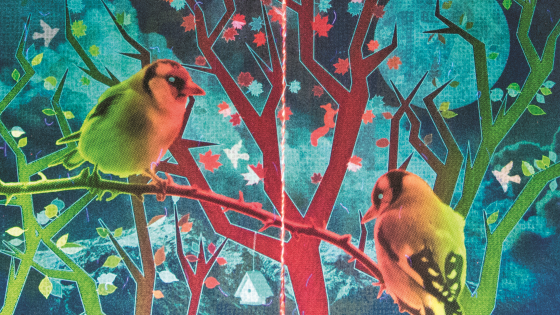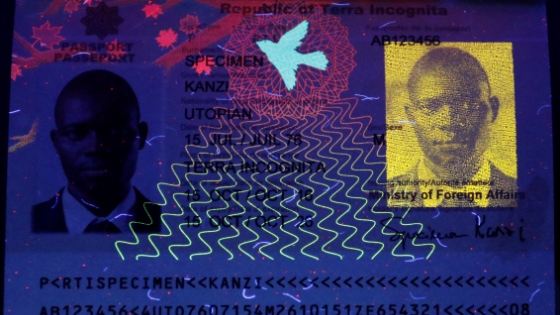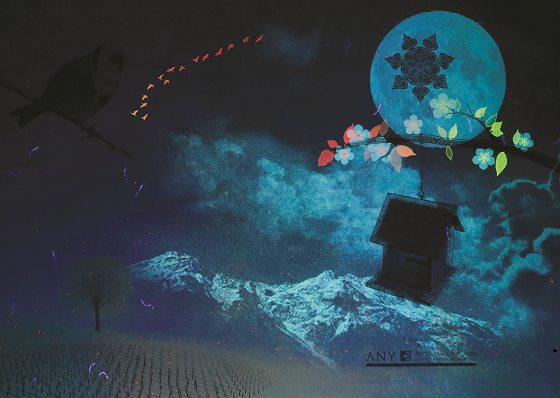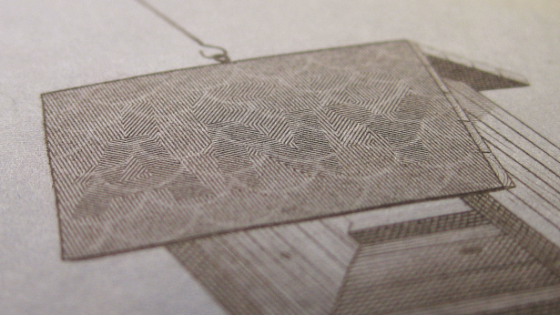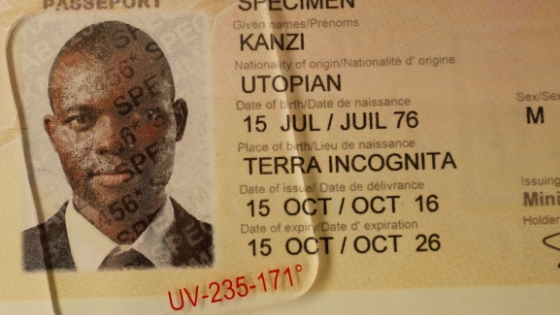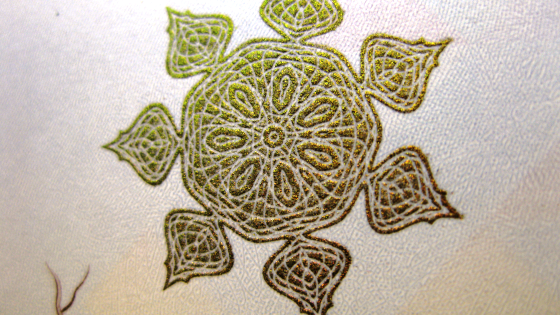 To be able to personalise a document the following personal and biometric data of applicants have to be collected. These data are as follows:
personal data (name, date and place of birth, nationality etc.)

biometric data (photo, fingerprint, signature, iris)
We can procure various types of third-party supplier's biometric data capturing peripherals, such as cameras, iris scanners, fingerprint readers, signature pads, scanners, etc. We integrate them to a Data Enrolment System, which can manage collected data. The stored data complies with the requirements of ICAO and ISO/IEC standards.
Real-time interfaces to a Document Application Register, AFIS and other systems of national authorities ensure the secured and assigned data usage. To support personalisation processes, all the captured data can be organised and prepared according to the system needs of personalisation.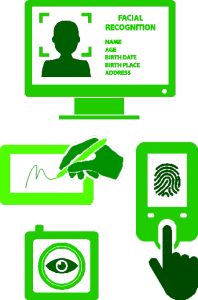 Personalisation
The data page of the passport booklet is one of the most important parts of the document. The way the ready document is personalised primarily depends on the type of basic material of the data page of a given passport. The passports produced by our Printing Company contain a chip complying with ICAO requirements.
PAPER
Paper data pages should be personalised with inkjet technology. For this basically decentralised technology we offer state-of-the-art systems containing printers and special inks.
POLYCARBONATE
Full polycarbonate and fused polycarbonate data pages are typical subjects of centralised personalisation with laser engraving technology. A unique security feature is shadow image. This watermark-like feature gives extra security to the document. In Infrared (850-950 nm) light the image of the bird only (without the brunch) shows up as a faint shadow image. In transmitted light the brunch is also visible.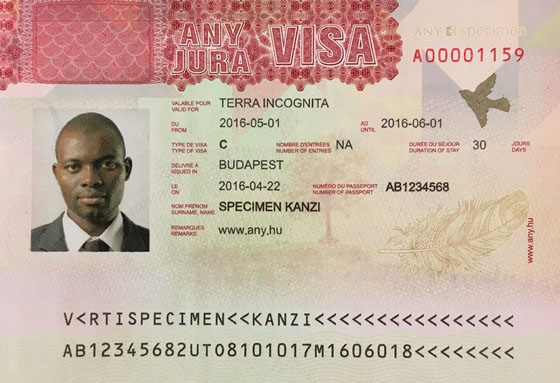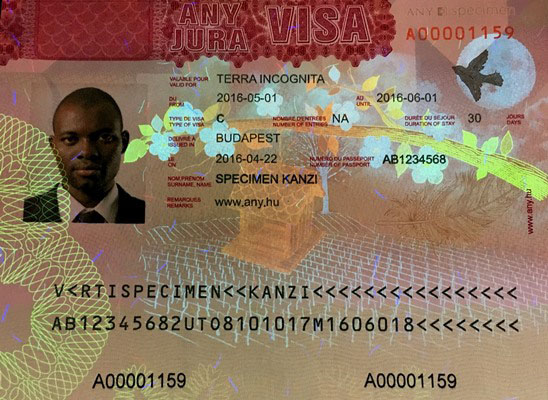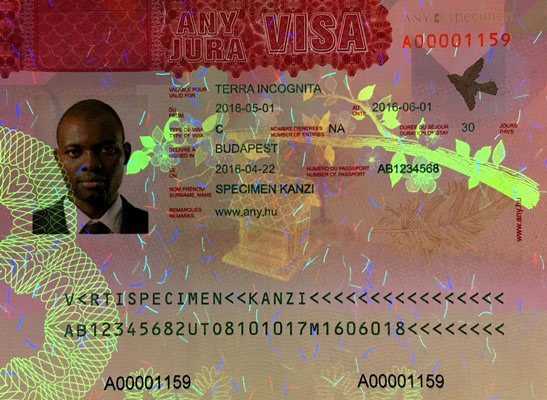 In terms of security elements, the visas offered by our Company by far exceed the requirements of the ICAO 9303 (MRV) standard. A visa sticker is typically decentrally personalised document. For this purpose, our Company recommends its ink-jet system tailor-made to its Partners' needs and consisting of security printers and its own proprietary security inks. The passports and visas produced by our Printing Company contain a number of first-level security features (holograms, optically variable prints, etc.) that require no device for checking. To check the second and third level security features we recommend using our handheld verification devices, such as Horus, RADIR, VerifIR.