The Printing Company has unique references in the manufacturing of a wide variety of meal vouchers. Whether holographic paper or perforated blocks, we can produce vouchers in a number of packaging. To suit individual needs, we can add security features whose authenticity can be checked using special control devices. Moreover, we have partnered with Sodexo, one of the world's largest voucher companies.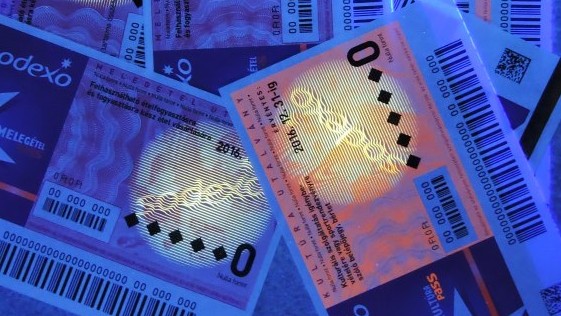 Printed matter with security features
The Printing Company produced the first Hungarian stamp in 1871, which was followed by professional award-winning products for the Hungarian Post and several post companies abroad as well. Building on the professional experience gathered in the past decades and on the technical and technological development, our Printing Company—in possession of a security production licence—has produced securities for a number of public limited companies. Exploiting document security improvements, we have produced a number of valuable tickets, season tickets, lottery tickets and certificates in recent years.
Document Security Solutions