70 years of experience in the production of election forms
Our Printing house has several decades of experience in ballot paper production and in carrying out related special security and logistical tasks. The security of election forms and the successful completion of related logistics tasks is particularly important in terms of the functioning of the State. The preparation of security printing materials, the production of related voting technology materials and packaging and delivery to several thousand locations is a very complex task. The company's activities are characterised by highest international ratings and its references include ballot paper production for other countries as well. During the 2014 elections, the Hungarian electoral system and its legal environment were completely renewed, which meant many new challenges compared to the past, such as providing materials needed for voting by letter, or preparing Braille notification and voting template for the visually impaired.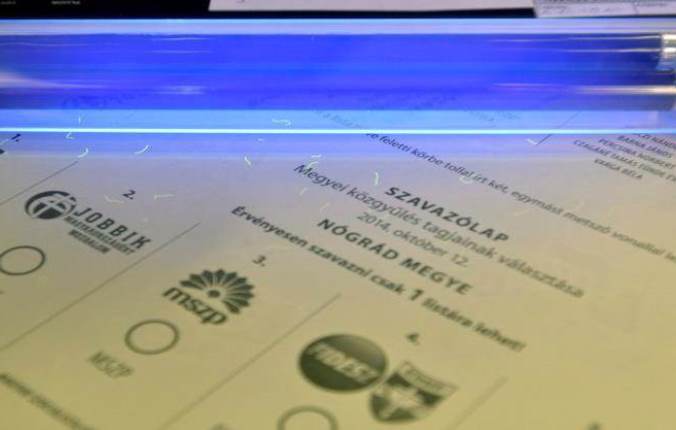 Extensive service
preparation – suitability to local conditions and the legal environment

development of complete IT background system

ballot paper production – through a combination of various security features

transport – according to the highest safety requirements

additional products and services
References
The Company has been producing election forms since 1945.  The ballot paper production and printing job for the election of the Members of the Hungarian Parliament, the European Parliament, local administration and nationality administration includes sending election forms to nearly 11,000 election districts.
We have produced more than 11.8 million election forms in different sizes and have enveloped more than 1 million of them for about 260,000 recipients.
Digital processing and printing (with photo) of the data of more than 1 million voters on nearly 350,000 A4 pages.