The Nexofil international stamp beauty competition was announced in Spain for the fourth time. Stamps entered by the Hungarian Post for the competition, and produced by ANY Security Printing Company, finished in the first three places in three from the possible eleven categories.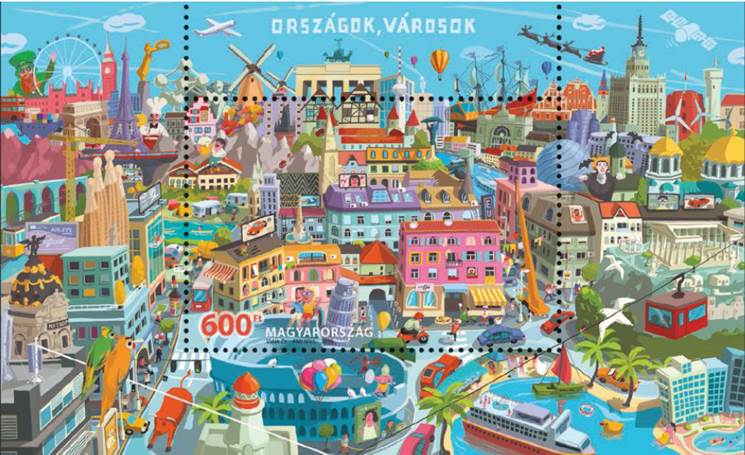 The miniature stamp sheet entitled Countries and Cities won the first place in the category 'World's best stamp printed by offset technology', following the decision of the professional jury. In addition to the sights and features of the European Union's member states, country-specific architectural and design elements make the stamp, which is produced using an individual way of presentation, even more colorful. An exciting discovery tour, an arm-chair round trip is awaiting all those who scrutinize the miniature stamp sheet Countries and Cities with a stamp magnifying glass.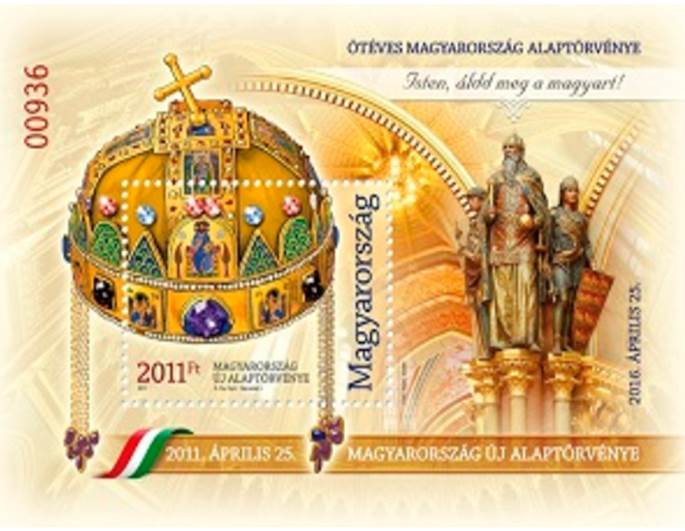 The overprinted special stamp block entitled Hungary's Fundamental Law is 5 years old won the second place in the category 'World's best luxury stamp'. The stamp block was made using embossing, twenty-three carat gold leaf and offset printing. Under UV light the inscription in Hungarian "May there be peace, freedom and concord" is visible. Another specialty is that polished glass crystals glitter at the place of gemstones ornamenting the Holy Crown.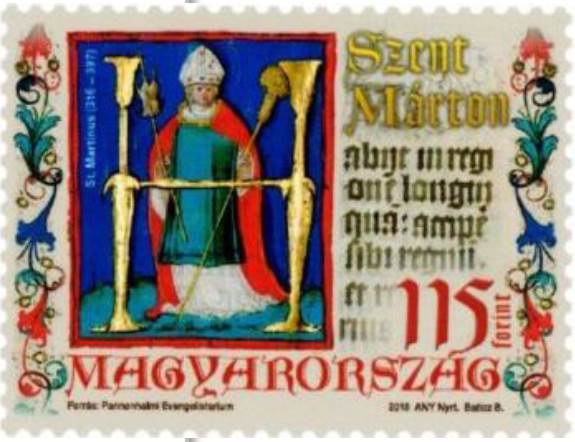 The commemorative stamp embellished with gold foil entitled Saint Martin Memorial Year won the third place in the category 'World's best stamp produced by mixed printing procedures'. The stamp image shows a depiction of Saint Martin of the Pannonhalma Evangelistarium and a text from the medieval codex embellished with gold foil that makes it special.
"It is a great honor for us that the international profession has also awarded prizes to the special stamps issued by the Hungarian Post and printed by ANY Security Printing Company, in this prestigious competition. Our Company produced the first Hungarian stamp in 1871. Over the past 146 years our Company has developed continuously and received numerous professional awards. This recognition, however, is very important for us, because many people may think that there is nowhere to develop in this field. We can prove that we are able to produce unique products, using the traditional offset technology and combination of different procedures. This innovation skill is proven not only during the stamp production but also during the production of documents and business forms. We are proud of our Colleagues who with their professional knowledge day by day demonstrate that they can produce world-class products." – commented Gábor Zsámboki, CEO of ANY Security Printing Company PLC.
ANY Security Printing Company PLC