"This summer I had the opportunity to go to the summer camp of Nyomdászokért Alapítvány (Foundation for Printing Workers) in Balatonföldvár. The organisers made the week a pleasant one with colourful programmes. We played, swam and hiked a lot, we had ice cream every day, and we went on a boat trip to Tihany too. The accompanying teachers (Noémi, Zsuzsa and Erika) were very kind to us. We got along very quickly with each other in the group, I enjoyed every moment. Thank you for the opportunity that I could participate and I would be happy to go again next year :)"                 
Hanna SELMECI
"I am Hanna Molnár, 9 years old. I had a great time at the "printing" camp at Lake Balaton. We swam a lot, went on excursions, had ice cream every day and went sailing. The food was good and the teachers were very nice to us."
Hanna MOLNÁR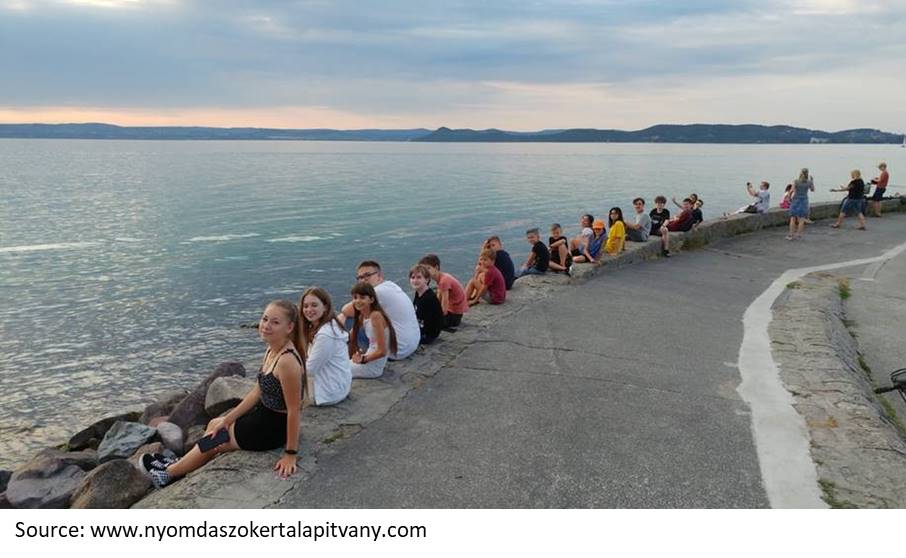 Both Hanna's summaries are reflecting in a great way the experience that printer's children have going in these summer camps for several decades now. The Foundation for Printing Workers (Nyomdászokért Alapítvány) successfully held its traditional children's camp again this year, with a group of 20 children enjoying a holiday in Balatonföldvár in mid-July.
A boat trip to Tihany, sunsets, swimming, long walks and daily ice-cream breaks were the highlights of the daily activities, where qualified teachers helped and took care of the young.
During the week, good friendships were formed and the children made lasting memories, as some of them have visited the "Hungarian sea" for the first time.
Hopefully, more printer's children will be part of this adventure in the future!