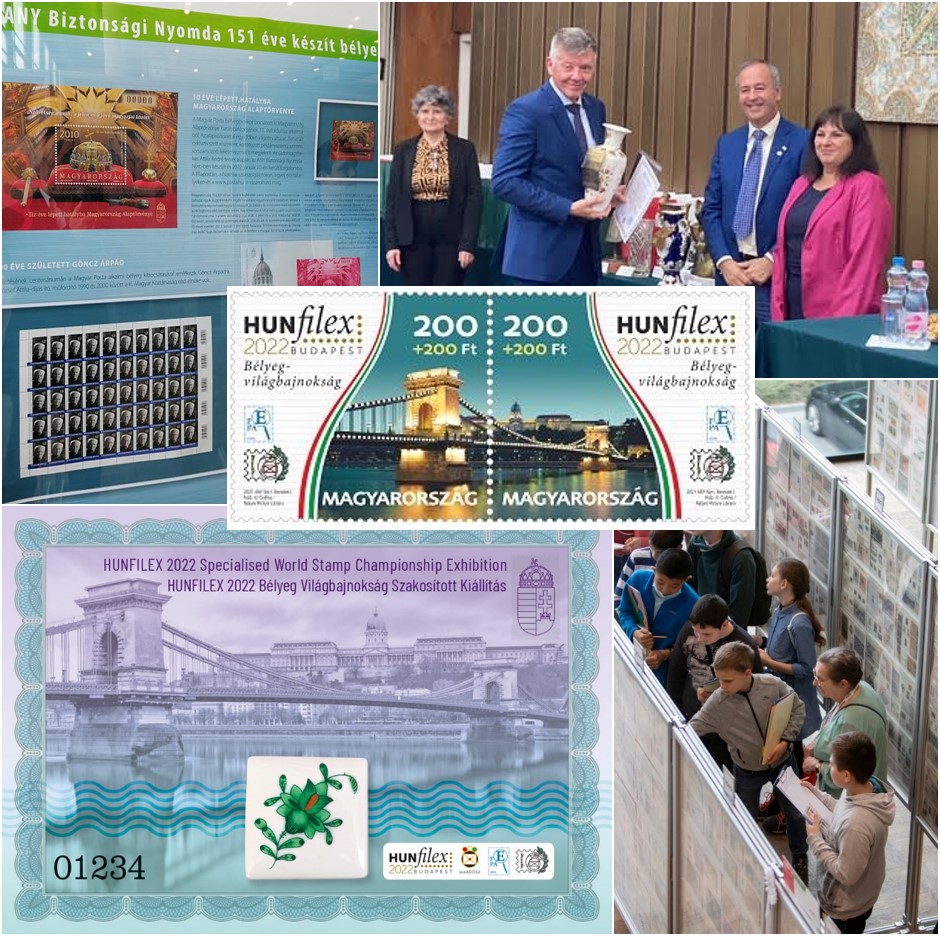 In spring 2022, Budapest hosted the World Stamp Exhibition again after 51 years. HUNFILEX 2022 was organised by MABÉOSZ, which is 100 years old this year. After long preparations, the event was successfully turned into a celebration of philately in Hungary, and the exhibition, which took place from 31 March to 3 April, left a lasting memory for stamp collectors from all over the world.
To promote the series of events, in April last year, Magyar Posta (Hungarian Post) issued a two-part series of special stamps at an increased price, featuring Budapest's iconic bridge, the Chain Bridge. Our unique stamp for the special event was also appreciated by the industry and the public, therefore Gábor Zsámboki, CEO, took the "Most Beautiful Stamp of 2021" challenge cup at the 95th Stamp Day on Friday, 22 April. Additionally, our colleague, Dr. Erzsébet Novotny, Sales Manager, was honoured with a certificate for her support of the World Stamp Championship.
All the stamps released for HUNFILEX were printed by ANY, including a truly exclusive one. The association has also issued five sets of serial numbered commemorative sheets with protective elements and a pair of commemorative sheets for each day of the event. The last, fifth edition, was embossed with 2 x 2 cm porcelain tiles from Herend Porcelain Manufactory Ltd. The tiles are decorated with one of the most famous Herend decoration patterns, the classic green Apponyi pattern with floral motifs. The stamps, which are a world rarity, were produced in only 100 copies for gifting purposes and are unfortunately not available for purchase.