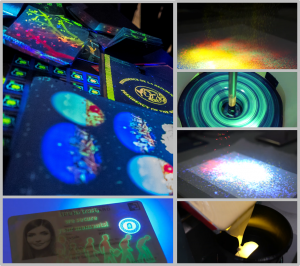 Ballpoint pen, colour television, telephone, matches, electricity… All of these inventions made our everyday lives easier and more convenient, and we cannot imagine our lives without them.
The 9th of November is Inventors' Day, which aims to bring attention to scientists who have created something lasting. To mark the occasion, we would like to focus on the developments of our own "inventors", the main protagonists of our R&D activities, the staff of our Document Security Laboratory. The production of security documents requires continuous improvement and new innovative solutions to make the counterfeiters' work as difficult as possible. The products that have been being developed and manufactured by ANY are part of our everyday lives, like the inventions listed above, but we are probably barely aware of their vital importance and know less about the new solutions that can be attached to them.
Our focus is on the design and implementation of security graphics, elements and personalisation of documents. To reduce the counterfeitability of products, we have developed bi-, tri-, quadro-, and pentafluorescent inks that not only show various colours under different wavelengths of UV light, but also react to infrared light.
The base material of the documents is also important for copy protection. The security level of documents is also enhanced by the use of security fibres and shiny dots mixed into the paper, which are also produced in ANY's laboratory.
Our latest development, ANYSilhouette, is another result of research and technological innovations by our experts, and again their work made it possible for ANY to be the first in the world to issue a passport with a colour graphic cover.
All of these innovations play a very important role in our everyday lives, as security features are designed to ensure the authenticity of the documents we use to verify and authenticate our own identity. The work of our "inventors" contributes significantly to make everyday life more comfortable and secure.