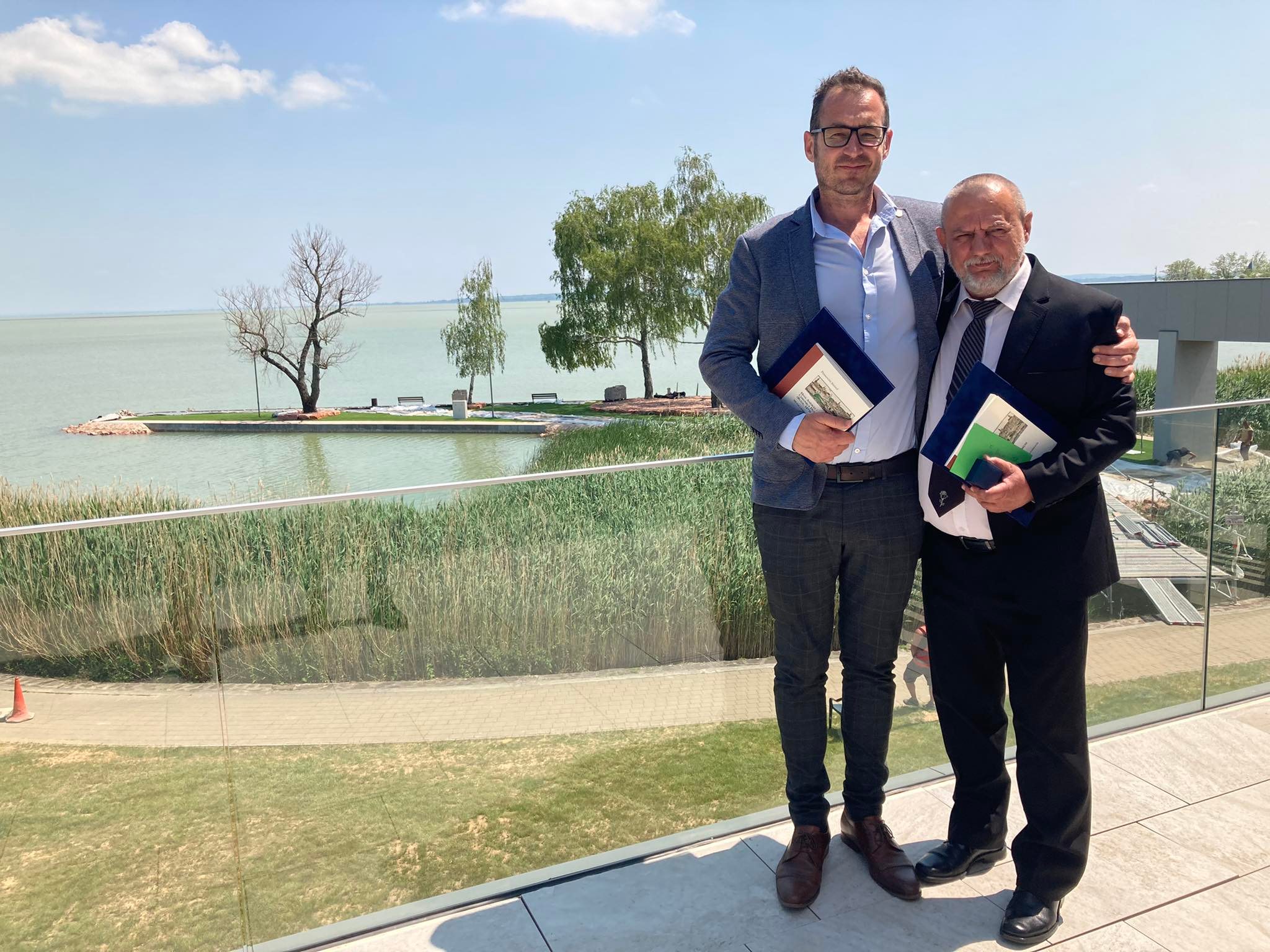 In 2023, the Hungarian Association of Printing and Paper Industry awarded two of our colleagues István Pécsi, Operation Manager of Pásztó and Gergő Szántay Development Director, the Hess András prize, one of the highest professional recognitions in the printing industry in Hungary.. The award ceremony took place on Friday, 26 May 2023, during the Association's Spring Economic Conference and 53rd General Assembly.
István Pécsi graduated from the Technical University of Heavy Industry in 1987 with a degree in Mechanical and Plant Engineering. He started as a Machine Operator in Pásztó in 1995. Thanks to his diligence and professionalism, he became the Production Manager of our Pásztó site. For many years, he worked as a Machine and Plant Facility Manager in Budapest. Day after day, he commuted from Nógrád County to Pest with his colleagues. He is currently the Operation Manager of our recently re-launched Pásztó operation site. He is enthusiastic about creating new products, introducing new printing solutions and manages production with unprecedented diligence in our renewed environment with his old-new team. He is characterised by outstanding professionalism, demandingness and a deep loyalty to our Company, working to create value where it is needed. He has a large family, has raised six children and now has four grandchildren, with a fifth on the way. He can be proud of his close-knit family and enjoys spending his free time with them.
Gergő Szántay graduated as a light industrial engineer degree in packaging technology in 2002 and joined the ANY team in 2005. He first worked in the quality management area as a quality and environment associate, and later took on a leading role in production management. From 1 July 2016, he was appointed as Development Manager.  Since 1 February 2017, he leads an excellent and creative team of professionals as Development Director. He is responsible for the creation of production processes and manufacturing solutions, the introduction of new technologies, the development of innovative products and the introduction of renewable raw materials. His watchword is progress. He knows all his colleagues personally and is at home in the production plants and in the meeting rooms alike. On the admission card of his personnel file we keep this note about him: "We need many young people like him!" A father of two teenage daughters, an excellent community builder and a keen sportsman on two wheels.
ANY Team wishes them many more successful years and congratulates them on the prize!