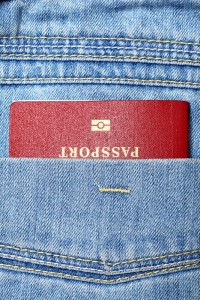 In our everyday lives we take care about our passports before travelling to foreign countries. We check whether we are allowed to travel to the country of destination with only ID card or passport is requested for entering and whether our documents are valid.
The category of electronic passport and biometric passport seem to be used as synonyms even among professionals. Electronic passport, ePassport or e-passport means that the passport contains an electronic data carrier. In case there are ICAO-standard biometric data (e.g. fingerprint) on the chip, this electronic passport can be called biometric passport.
It is interesting that the first biometric passport in the world was issued in March 1998 in Malaysia, after the technology was developed by the local company, IRIS Development. Since June 2009 (9 years later) it is obligatory in the member states of the European Union to issue passports, which contain fingerprints as well. In Hungary, passports including electronically the picture of the holder's signature and his/her graphically represented data on the passport have been issued since 29th August, 2006. Since 28th June, 2009 Hungarian biometric passports contain the fingerprint of the passport's holder as well. Dutch passports contain two fingerprints, whilst Albanian passports include ten (!).
In the United Kingdom electronic passports can be checked at so-called eGates. These gates can be used only by citizens with biometric passport, aged 18 years or over. There are about 3.4-3.5 million pieces of British biometric passports in circulation, held by 12-17 year-old young people. Gates verifying electronic passports can be used by 12-17-year-old children as well at Glasgow and Stansted Airports in a pilot project. It is an interesting fact that despite children's continually changing features, the facial recognition technology is able to recognise their faces.
A new smartphone application was introduced in the United Arab Emirates, which allows citizens to renew their electronic passports using their smartphones. By using the app, even a passport photo can be taken and submitted in the system. In the United States of America a mobile application has been introduced that allows travellers to submit their passport and customs declaration details electronically instead of filling out the traditional paper forms.
Professionals at the most different points of the world work on numerous solutions that offer not only secure, exact, quick personal identification, but enhanced user experience as well.