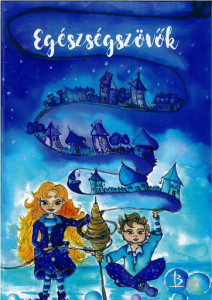 The 5th of December is the International Volunteer Day, which is a good opportunity to summarize how many charities the ANY team has joined just this year.
Earlier this year, joining the "Adopt a Nursery School!" program, we chose to support Kölcsey Ferenc Nursery School which is in a little Hungarian village, where several consignments have been donated since then to disadvantaged children. In the spring, at the beginning of the coronavirus epidemic, we sent a lot of chocolate, coffee, dessert and snacks to the staff of Szent László Hospital, thus supporting their tireless work. In the summer, we contributed to the activities of the Foundation for the School of Felsődobsza with books, toys, kitchen and electronic tools and furniture.
Recently, a palletized shipment arrived for the little residents of Bethesda Children's Hospital that contained 4,000 copies of the second edition of the storybook Egészségszövők. The publication contains therapeutic tales, its publishing's financing was realized, among others, from the offering of ANY, in addition to which our subsidiary, Gyomai Kner Printing House accepted to produce the books as a sponsor.
It is a great feeling to contribute to another noble goal, we are grateful for the solidarity of our company and our employees, thank you for the regular donations! It is good to work in such a community!