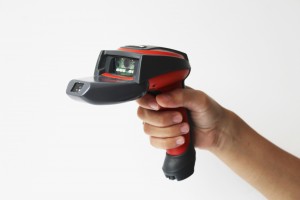 Tax Stamp Forum conference and exhibition will be held from 15 to 17 September, 2014 in Dubai. Mr Géza Imre, the document security expert of our Company was asked to hold a presentation among other participants and presenters at the Forum. He will present in Session "Verification and Authentication Solutions" on the third day of the Forum under title UV and IR Barcodes – Protection for Invisible Printed Data.
Due to permanent developments, experts of the Document Security Laboratory offer full range of document security systems for decreasing the number of forgery causing damage to the budget. A reading equipment, called ANY880 Combo has been developed by the Company that verifies originality of the base print before identifying the barcode printed onto the tax stamp. The reader reads the two-dimensional code only if it detects the additives on the print. Unique developments of ANY Security Printing Company warrant that due to control devices, during the tracking process it is not only possible to read and forward the data content to the central database but to verify unique security elements placed into the base document as well.
All interested are welcome to listen to the presentation and to learn more about our latest solutions at booth B10.