We have not even recovered from the astonishment that Apple verifies payment transactions by fingerprints MasterCard is also making a great effort to find the way how to verify payments by biometric data. In addition, VISA has directly detected that 69% of the 16-24-year-old young people belonging to Generation Z think that biometric identification is more comfortable than the use of PIN code and in fact, it will disappear soon.
On the other hand, the possibility of introducing this technology in the field of personal identification has been under consideration for quite a long time. Fingerprint identification has been used at Schengen borders since last autumn. In 2011 the European Union established its own Visa Information System (VIS) through which it is compulsory for all member states that data and fingerprints of third-country citizens applying for Schengen visa shall be recorded by the foreign representations of member states in the new register system when the visas are issued.
Fingerprint identification is also accepted within the EU, since it will be the system-level identification in Hungary as well. Recently Dr. István Ignácz, President of KEK KH announced that e-card will be introduced as of 1st January 2016, that will raise this identification card to the security level of the passport, which means that this chip will be equipped with biometric data from the second generation. Consequently, not only the portrait but also the fingerprint will be stored on the card, raising the security level of this document and enabling it to access a number of new services.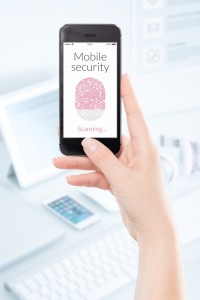 There are already some excellent examples of biometry i.e. the identification using human features; a lot of them can be found on the Internet: Zwipe, Nymi, biyo. The number of application ideas is almost endless. However, fingerprint identification is regulated by ISO standard facilitating the possibilities and accuracy of the manufacturers and clients. FIDO Alliance was established in order to enable also the smaller companies to use the advantages of biometry not only in the personal identification and financial sectors, but also almost in all fields of life. The first regulators for the traditional identification without password have already appeared, and almost all global concerns have joined.
However it is obvious, that fingerprint is the first step in the identification carried out by the specific features of our body parts, since we are so different that our eyes, veins and voices will also take part in the identification competition in the future. It will not depend on us.